Rebecca Linda Smith and Robert Frank Smith
She was an officer in the United States Army, stationed with the 1st Cavalry Division at Ft. Hood when she met an attractive Army officer who had joined the military to treat returning Vietnam veterans. Love blossomed and they tied the knot in Raton. Who would have guessed that decades later after a career in teaching that she would segue into music with her first national release charting # 1 and that her psychologist husband would become her primary songwriter, subsequently receiving several nominations for Songwriter of the Year? But that's what transpired with Rebecca Linda Smith and Robert Frank Smith will be our guests this Sunday on "Gotta Dance' from 7:00 p.m. to 8:00 p.m. MST at 101.1 FM and www.ksfr.org.
Rebecca Linda's musician kernel was likely planted when, as a military brat, she sang in schools and churches all over Europe, when her lifer military father was stationed there on several occasions. Rebecca Linda isn't content with just one genre of music, but has charted country/western, Christian and patriotic songs, with her husband penning most of the songs that she sings. Her music is played on radio stations around the world, from Australia to New Zealand and from Scandinavia to Austria. They have also formed their own record company Renewed Records. Tune in this Sunday as we have not only our first husband-wife veteran guests, but also our first husband-wife singer/songwriter duo and listen to a number of her popular songs, as well as catch a tune from her forthcoming album Hope, which is already generating a lot of buzz even before it has been released.
Randy Forrester
Co-Host of "Gotta Dance" Radio
101.1 FM KSFR, Santa Fe Public Radio
Sundays, 7-8 pm Mountain Time
Streaming live on the web at www.ksfr.org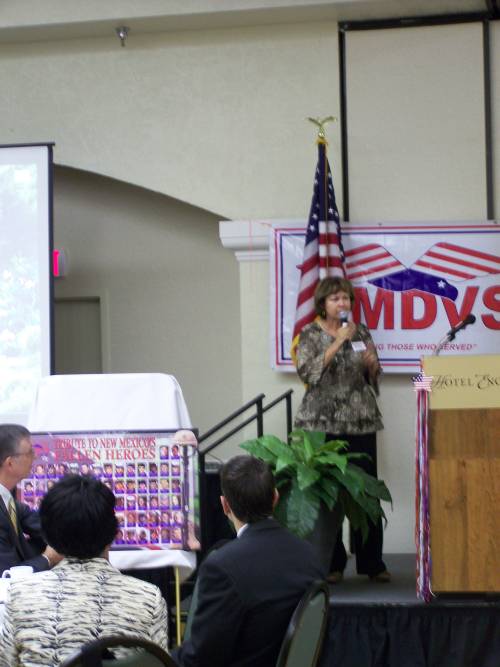 Rebecca Linda Smith was invited to perform her new Patriotic single, "Lady Warrior," at the 2nd annual New Mexico Womens Veterans Conference held in Las Cruces, New Mexico on Saturday, Sept 25 with several VA representatives in attendance from around the State of New Mexico, El Paso, Texas, and from Washington, D.C. This tribute song, written by Rebecca Linda and her songwriter husband, Dr. Robert Frank Smith, especially to honor all U.S. military women, past, present, and future, has already become very popular and in demand for performances at various women veterans events in the Southwest and around the Country. The single has not been formally released to radio but is already getting heavy play in several locations and on syndicated radio. It is available as a single song CD from Renewed Records and artist websites and for MP3 downloads at iTunes, Amazon, and CD Baby. A portion of sales of this single song CD goes to the Womens Memorial in Albuquerque, New Mexico.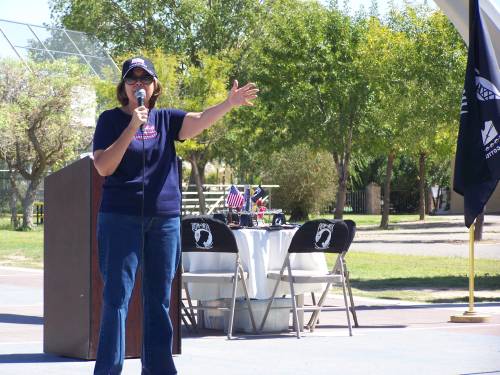 Rebecca Linda Smith is seen performing one of her many Patriotic, Inspirational, and Country songs (from her new True Love album) at the Welcome Home Celebration for our troops, held at Kelly Park, Fort Bliss (El Paso), Texas on Saturday, Oct 2. Rebecca Linda performed her two current singles, "Because Of Your Love" and "Forgotten Heroes" as well as other Patriotic songs including "Lady Warrior", "We Will Remember", and "American Heroes." She opened the outdoor concert with "Old El Paso" (a big hit with the El Paso audience) and included great Country songs such as "Not Knowing Anymore" and "Texas And Tennessee" (from her Timeless album) and "Slow Dance More" (from her upcoming HOPE album due out in 2011). A portion of the sales of "Forgotten Heroes" single song CD goes to the first ever Vietnam Veterans Memorial located in Angel Fire, New Mexico. Most of these songs were written by Dr. Robert Frank Smith, the artist's songwriter husband.
---

Rebecca Linda and Robert Frank will be attending the WMA (Western Music Association) Showcase and Awards festival in Albuquerque, N.M. scheduled for Nov 19-22 at the Marriott, 2101 Louisiana Blvd. Rebecca Linda and Robert Frank have both just joined the WMA and this will be their first Western festival. The festival concludes with an annual "Cowboy Church" on Sunday morning, Nov 22. Both are looking forward to meeting Western music artists, cowboy poets, DJ's and other fans of Western music and sharing their music that is now crossing over into traditional Country Western and Western Swing genres.
---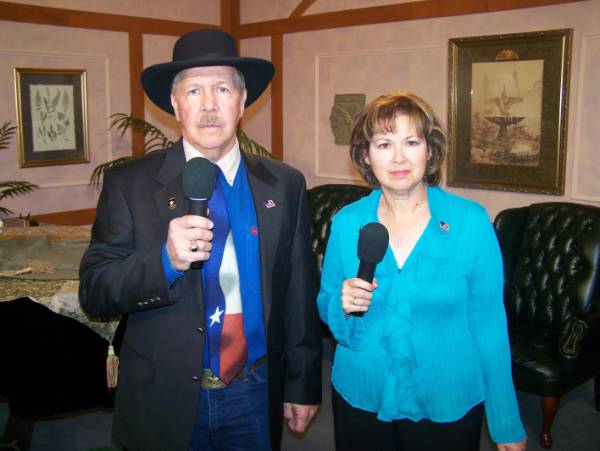 Photo of Robert Frank Smith and Rebecca Linda Smith after singing "We Will Remember", their 9/11 Patriotic song at TCT studios in Greensboro, N.C. on Oct 26, 2009.
Photo of Pastor Larry Patton, Station Manager, Robert Frank and Rebecca Linda Smith of Renewed Records, and Santosh Aghamkar, Production Manager at TCT (Total Christian Television), Greensboro, N.C. on set for filming of TCT-Alive Program on Oct 26, 2009, to be aired world-wide with first showings on Nov 1 and Nov 2, 2009 on Direct TV 377 and 377-2 or on the Internet.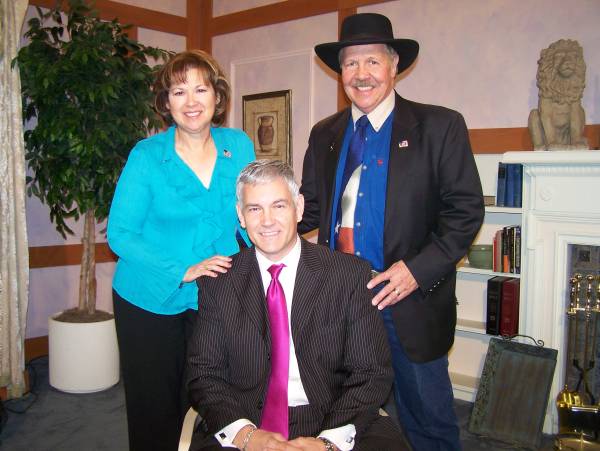 Photo of Rebecca Linda and Robert Frank with Host, Pastor Rick Brooks, Senior Pastor of Free Church International in Greensboro, N.C. for interview during TCT-Alive Program on TCT (Total Christian Television) in Greensboro on Oct 26, 2009.
A Brand New Release Just In Time for Memorial Day, From Renewed Records.
FORGOTTEN HEROES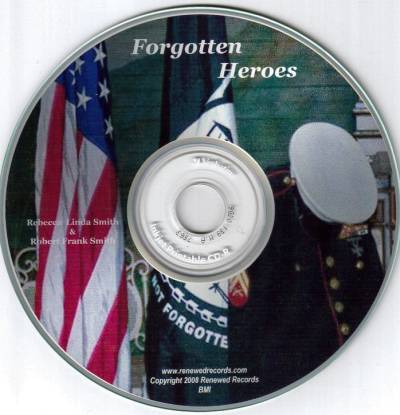 A song like no other ever to be released in memory of our Veterans, and
the Military in general, written by Dr. Robert Frank Smith and Sung By:
Renewed Records Inspirational Country Artist Rebecca Linda Smith.
The song was a special request of Lucio Moreno, former president of VVA
Chapter 574 of EL Paso Texas, who right before last years event asked
Dr. Robert Frank Smith to apply his talents and write him a song for
this years event.
Lucio Moreno passed away in late February 2009, physically never hearing the song, Rebecca Linda Smith first debut at his memorial service in his honor, the song has been a source of major request from all over the world and without an official release to Radio made a dramatic impact in both of their music careers.
Renewed
Records Inspirational Country Artist Rebecca Linda Smith
A Top 5 Nominee for Female Vocalist of the Year for
Inspirational Country Music (ICM) Awards 2007 and 2008.

Robert Frank Smith was once again nominated in Top 10 category for
Songwriter of the Year, have kick started 2009 with what could be a
song of the century and not of the year, Leakelane says this song will
touch hearts and lives for many years to come.
Rebecca Linda (Garcia) Smith was born into a military family and spent most of her
young life between the United States and Germany.
She became a public school teacher for a few years prior to a direct commission in
the U.S. Army. She served on active duty as a military officer for
three years and then three years in the Army Reserves after she
returned to teaching. She obtained a master's degree in counseling and
taught and worked with students and families during her teaching
career.
Rebecca Linda and Dr. Robert Frank have their own record label, RENEWED RECORDS. Thislabel was created because of the new direction they both felt that God was leading them. With a multitude of faith-based songs, they wanted to
reach out to the masses and not just "sing to the choir." Their new
record label gives them the freedom to have songs that appeal to
Inspirational and Country audiences as well as Christian Country,
Southern Gospel, and Adult Contemporary Christian listeners. They both
feel that God has given them a mission to reach out to the lost across
the Globe who might not listen to Christian radio in order to "bless
hearts and renew lives."
Rebecca Linda also completed another
major CD, AMERICAN HEROES, in 2007. This special Patriotic CD is
dedicated to all of our American military forces, their families, and
support personnel who sacrifice unselfishly to preserve our freedoms
and the American way of life. It includes all those 'American Heroes'
in this great nation, past, present, and future who have given lives
and limbs to serve others in times of peace and war. This Patriotic
album with its passionate and heart-stirring single, "We Will
Remember," written by Robert Frank, has been made part of the Flight 93
National Memorial in Somerset, Pennsylvania, which honors the survivors
and the fallen of September 11, 2001. This CD features a Country duet
with Rebecca Linda and Dave Caley, her label mate and member of the
Michigan Country Music Hall of Fame.

Make your plans to attend to attend time
is running out....
Please visit the Official Website and request your copy of this and all Rebecca
Linda Smith Projects for your personal collection.
DJ's Request
your copy today direct at RebSmith@elp.rr.com
Yours In Music, Miranda Leake
Leakelane Music Group
www.mirandapromotionsinternational.net
To Book this artist for your next event contact Miranda Leake
At miranda@mirandapromotionsinternational.net
2009 is filling fast get your dates in as soon as possible.
---
---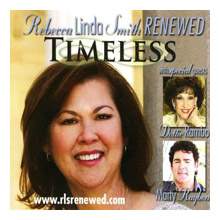 Backforty Bunkhouse Newsletter
Distributed by BACKFORTY BUNKHOUSE PRODUCTIONS
Home of the Backforty Roundup & CD Chorale
106 Roswell St Ruidoso, NM 88345 (575) 808-4111
Backforty Bunkhouse Publishing BMI
Venue / Show Productions Western Music Radio Marketing
www.BackfortyBunkhouse.com joe@BackfortyBunkhouse.com
www.MySpace.com/BackfortyBunkhouse
Artist: Rebecca Linda SmithAlbum: Timeless - 2008Renewed Records
By Joe Baker
Rebecca Linda Smith is an inspirational country artist and songs from the Inspirational Country album Hope (to be released in 2010). Here's each song as ranked in the above music genres.
Joe Baker's Top 20 – May, 2009 REVISED
Western Swing
1. Rebecca Linda Smith, Timeless, Renewed
2. Tom Houston, Tuxedo Country, Landmark
3. Hank Stone, Somewhere In Texas, HSM
4. Brady Bowen, In My Spare Time, Vol.#5,
BBP-WTC
5. Joe Paul Nichols, The Price Is Right, HOTR
Jerry Webb, Theres A Song In That, Webb

Jody Nix, The Fiddle Man, JNM

Johnny Lyon, Wynn Stewart Favorites, Vol.#2, Nu-Notes

The River Road Boys, Houston, Buzzard Roost

Johnny Bush, Lillies White Lies, HOTR

Cornell Hurd, American Shadows, Songs Of Moon Mullican,

Johnny Johnson, One Last Time, JJM

Dave Caley, Live This Life, Renewed

Billy Mata, This Is Tommy Duncan, Vol.#1, KTTTM

Randy Brown, Hard Face To Face, RBM

Curtis Potter, When The Neon Lights Come On, Hillside

Amber Digby, Passion, Pride & What Might Have Been, HOTR

Bobby Flores, Eleven Roses, Yellow Rose

Dick Hammonds, Love Letters, Ind.

Backforty Roundup Vol.#38, WTC/BBP
---
Rebecca Linda Smith sings at the Vietnam Veterans National Memorial in Angel Fire, N.M. on Memorial day 2008.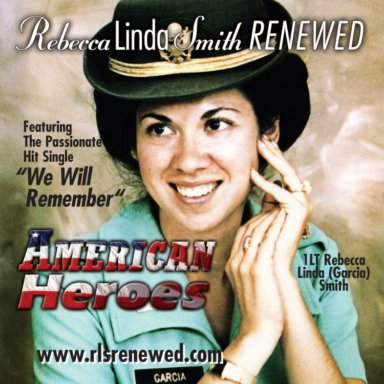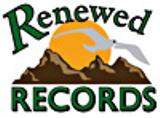 This is one of two national memorials for Vietnam veterans in America.
There are thousands of visitors every Memorial Day weekend, this memorial was completed in 1971 by the late Dr. Victor Westphall in honor of his son, LT David Westphall who was killed in Vietnam in 1968, this is the 40th year anniversary of the death of LT Westphall and there will be a special candlelight vigil on Sunday evening.
Rebecca Linda will be singing the national anthem for the ceremonies and some special numbers from her recently released Patriotic album, AMERICAN HEROES, including the song, "Never Be Apart Anymore," written by her and her husband, Dr. Robert Frank Smith. On Memorial Day, she will be performing the national anthem again for the Memorial Day ceremonies with many military and political dignitaries present and performing some other special Patriotic and Inspirational Country songs.
The Vietnam Veterans National Memorial
Rising dramatically from a hillside overlooking one of northern New Mexico's most beautiful Rocky Mountain valley's this 6,000 square foot national shrine speaks of many things.
Not to glorify war, but to honor the men and women who served in Vietnam, as well as all veterans for the selfless sacrifices they made at their country's bidding.
The prayer for peace: A promise of hope for America's future, and an understanding that war is not the answer to our problem. With the Sangre de Cristo Range of the Rocky Mountains as a backdrop, the memorial is a place for personal inspiration for reflection on the cost and horrors of war...for respect for those who fought, those who died, and those who came home from war disabled.
Constructed by the family of Dr. Victor Westphall, whose son LT David Westphall, was killed in a 1968 enemy ambush in Vietnam, the memorial, is 8,500 feet above sea level and just five miles from the slopes at Angel Fire. The Westphall family completed the shrine in 1971. It is supported through the generosity of veterans and other Americans who are dedicated to its preservation.
The memorial's textured surface captures the constantly changing sunlight of the clear New Mexico mountains air, giving its walls a subtle play of color that grows vivid at sunrise and sunset. Inside the memorial, the curving walls enclose a nondenominational chapel and lead to a tall, narrow window thought which visitors look across the tranquil Moreno Valley. This graceful structure was designed by Santa Fe architect Ted Luna. The Visitor's Center is open from 9 to 5 in winter, 9-7 in summer, seven days a week, and the Chapel is open 24 hours daily. The Visitor's Center includes a history of conflict display with videos and memorabilia. Veteran's can use on site computers to get information about loved ones, Volunteers are available at the Memorial to assist veterans and other visitors with personal issues; and educational tours for school, churches and veterans groups are also available.
Vietnam Veterans of America Chapter 574
Is making a very special invitation to all veterans, especially the Vietnam Veterans, to join us in making a very special healing trip to the Vietnam Veterans National Memorial in Angel Fire, N.M. If you are having problems with PTSD, I recommend that you pack your gear and make arrangements to take that step that you will never regret. You will experience some very spiritual, healing, holy moments that I guarantee will stay inside of you forever, and not in a bad way, but in the most peaceful sense. Your spouse and family are welcome to participate; they also hurt and need help to understand the reason why we hurt. Hopefully also, you will be able to communicate a lot better with your loved ones. We need to start showing pride deep inside ourselves instead of the hurt and bad feelings. You and your family will be touched in a manner that you have never dreamed.
And as a tradition, our Chapter has for many years set up a large mess tent in the area called "tent city." Our brothers and sisters do a lot of cooking to feed our families and everyone who visits our tent and needs a meal. We ask our followers to donate twenty-five per family for the weekend, and if you can donate any of the items on the food list, we thank you with open arms. However, if you cannot afford anything, please don't hesitate to join us; you are still invited and welcomed; some day you may be able to help! A lot of the members leave on Friday, while others get there on Saturday morning on Memorial Day weekend which is on the last Monday in May. Also, you are welcome to set up your tents, pop-ups, or travel trailers at tent city (no hook ups). or you can stay at one of the RV places in Angel Fire. Also, a lot of us rent the condos which are used during the skiing season; They are beautiful and fit a lot of people. The cons are rented to us at a very special low price. When you call for reservations. just let them know you're with the Vietnam Veterans of America, Chapter 574. The number to call for Condos reservations is 1-800-338-2589, If you need further information, you can reach, Lucio Moreno, President, Vietnam Veterans of America, Chapter 574, at 1-915-3872. Unusually, I need to push you to make this spiritual journey the first time. Thereafter, you will be looking forward to being there on your own. Brothers and Sisters, take that step that you need so badly, if not for yourself, do it for your family!!
---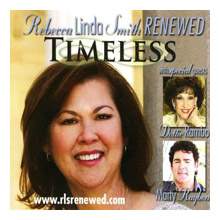 Article from HamptonRoads.com on "TIMELESS"
The CD is gospel-filled, but the outstanding offering is a piece of honest-to-Bob-Wills western swing nicely titled "Texas and Tennessee."
It includes this line: "Texas on my mind, Tennessee not far behind." As the king of western swing would put it, "ah-ha."
Smith-Renewed expresses pride in her association with one of gospel's most important names, Dottie Rambo, who joins her, as does former Shenandoah lead singer Marty Raybon.
The songs, most written by the singer's husband, Robert Frank Smith, are performed sincerely and well. Special mention must be given the joyous, country-flavored "Everlasting Love."
Several of the songs by the El Paso, Texas, native are definitely country-flavored. Mention should be made of two that are ultra-inspiring, "A Crown of Thorns" and "Jesus, Lord of My Life."
The life-enriching release often addresses troubles that can be overcome if one has faith. Smith-Renewed does not try to overpower. She tries to inspire, and she succeeds.
Frank Roberts
Rebecca Linda Smith-Renewed: "Timeless"
Rating: Download a few tracks
Tracks to download: "Texas and Tennessee," "Everlasting Love," "A Crown of Thorns"
------------------------------------------------------------------------------------------------
Rebecca Linda Smith - Renewed - Jesus' Grace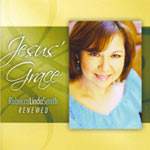 From: SouthernGospelNews.com
Label – Renewed
Producer Gene Higgins
Website – http://www.rlsrenewed.com

Rebecca Linda Smith comes to us from El Paso, Texas. If you like Christian Country Music, then you will enjoy this new project. "Jesus' Grace", the title song of the project kicks it off. Rebecca was a co-writer on this song as well as three other songs.

"Redeemed" adds a little country swing to the album. This song is one of several songs from the pen of Rebecca's husband, Robert Frank Smith. "Jesus, King of Glory" is a nice song written by Robert Frank Smith and moves from country on the chorus to more of a Middle Eastern style on the verses.

Song number 4 on the project, "I Need Forgiveness", has a driving track. "What About Jesus?" is a nice ballad and better suits Rebecca's voice. She has a heavy, deep tone that sounds really nice on the ballads from this project. "Jesus, Lord of My Life" has a little touch of an Everly Brothers style to it and picks up the tempo.

"Cleansed by His Blood" is a three quarter time song and more of a traditional Southern Gospel song. Rebecca follows this one up with a good hand clapper, "Victory Song". This one has some hot harmonica and fiddle on it. "Master, Mend Me", is another nice song by Robert. "Everlasting Love" is a good up tempo, country flavored song. This one reminds me of something that I would have heard Connie Smith sing a few years ago.

"I Need His Blood" gives us a taste of the fifties and then we progress to more of a driving song with a rocking guitar, "A Crown of Thorns".

Rebecca has included a classic song from the pen of legendary songwriter, Dottie Rambo. Miss Dottie joins Rebecca on this one and is the highlight of the recording. Rebecca ends the album, with a nice song written by Lisa Brokop and Kim Patton Johnston. "Do You Know Me' is a song about all the unsung heroes that we pass on the streets everyday.

Rebecca has produced a nice album. There were times that I felt that she was pushing her range a little. This was a long project with 14 songs and most of them 3 plus minutes long. I would invite you to check out Rebecca's ministry on her website and listen to some of the sound bites.
-----------------------------------------------------------------------------------------------
Rebecca Linda Smith-Renewed of Renewed Records in El Paso performed at the "Operation Welcome Home" military event presented by the 97th Services Squadron at Altus Air Force Base, Oklahoma on Saturday, Oct 20. This was a Welcome Home in recognition of all deployers from the past 18 months. Rebecca Linda sang songs from her new Jesus' Grace, Timeless, and American Heroes Gospel, Inspirational, and Patriotic albums being released nationally by Renewed Records. She sang in the afternoon and then closed the program in the evening with the hit single, "We Will Remember," a 9/11 song from the American Heroes album written by her husband, Dr. Robert Frank Smith. Other artist performers at the event included Brie Dupar, Tessa Rae Newman, Bunny Mills, John Henry, Sam I Am, comedian Tom Bodett (Tom Cunningham), and several other artists.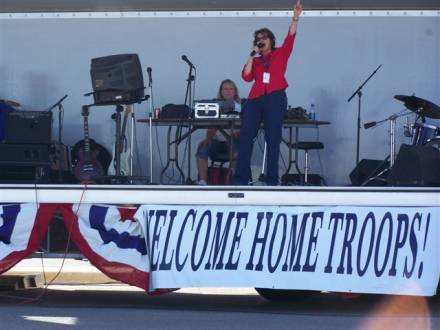 Rebecca Linda Smith was one of the Top 5 Nominees for Female Vocalist of the Year for Inspirational Country Music (ICM) Awards held Sunday, November 4, 2007 at the Acuff Theater in Nashville, Tennessee.
Dr. Robert Frank Smith made Top 10 list of candidates for Songwriter of the Year for 13th Annual ICM Awards, Christian Country Music Association 2007
Rebecca Linda Smith -Renewed
For Immediate Release
Rebecca Linda Smith -Renewed, of Renewed Records from El Paso, TX has just completed a successful 16 day Radio/Television Tour along with her label mate Dave Caley. Her recently released album, Jesus' Grace and the masterpiece project, Timeless, include duets with the Queen of Gospel Music, Dottie Rambo and the legendary Country Music Grammy winning artist Marty Raybon.
Smith is receiving National air play from her current singles, "Everlasting Love," "Prisoner of Love," (Duet with Dottie Rambo) "That Living Water," (Which is also accompanied by a Video) and a Country single duet release with Marty Raybon called, "Not Knowing Anymore."
Rebecca Linda Smith -Renewed is an Inspirational Country and Country Music Artist making her way into the hearts of fans and DJ's across the United States and around the world.
Her albums, Jesus' Grace and Timeless are available through National Distribution with Renewed Records. A.
To request copies of these albums or to check on availability for in person and telephone interviews you may e-mail Renewed Records at rebsmith@elp.rr.com or
any questions regarding this press release can be sent to:
Darlene Fowler
HMG Nashville
PO Box 101336
Nashville , TN 37224
615-248-8105 Ext. 225
E-mail darlene@powersourcemusic.com
"Everlasting Love" has gone to # 2 in Christian Country top 100 of Power Source
"Prisoner Of Love" has gone to # 6 in Southern Gospel top 100.


Rebecca Linda and Robert Frank completed a three-week Radio/Television
promotional tour along with Renewed Records Artist, Dave Caley, the first
three weeks of July. Both Rebecca Linda and Dave Caley performed
during the tour that started at Music Row in Nashville and cover
Southeast, Northeast, and Mid-Western states.

Rebecca Linda has has two # 1 songs, "I Need Forgiveness" and "Everlasting Love" in June, 2007 and January, 2008 issues of Christian Voice Magazine, Top 20 Christian Country chart, and four songs altogether in Top 10 from "Jesus Grace" . They also have a special feature on her entitled "Against Great Odds" (written by Rebecca Linda and Robert Frank) in the June issue.
Rebecca Linda Smith-Renewed will be featured on cover of Power Source Magazine with special two page article entitled, "Living My Dreams" (written by Rebecca Linda and Robert Frank). Readers and fans of Rebecca Linda can go to www.powersourcemagazine.com first week of April to view, read portion of article, and to place magazine orders.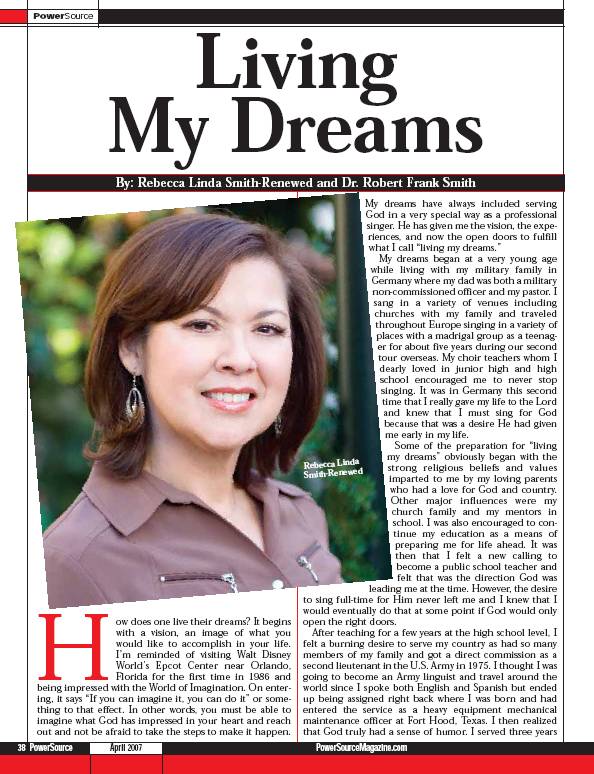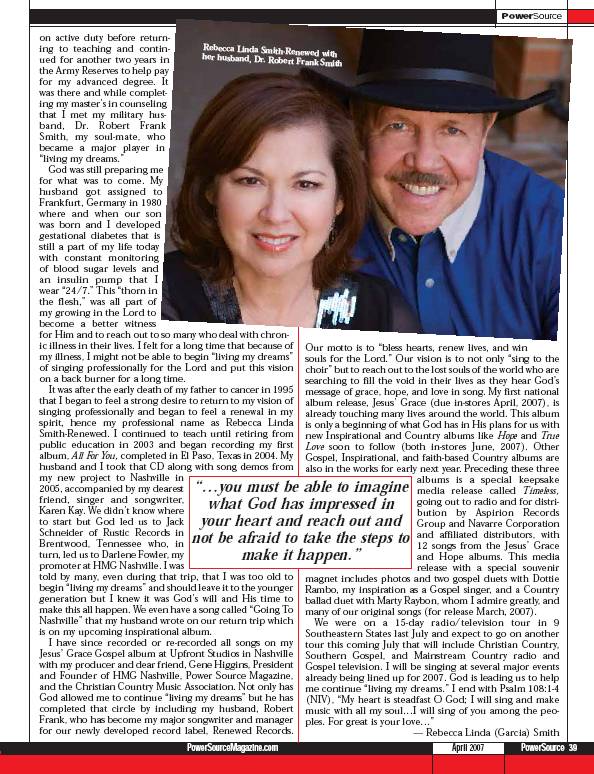 For more info: visit www.renewedrecords.com
Be Sure to visit my brand new MySpace Page: Click Here!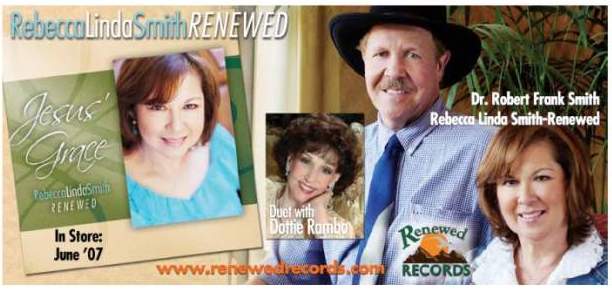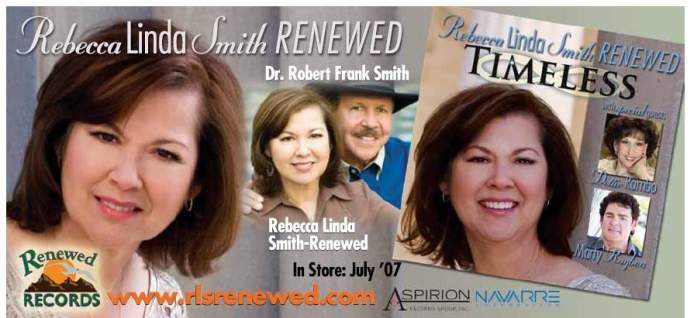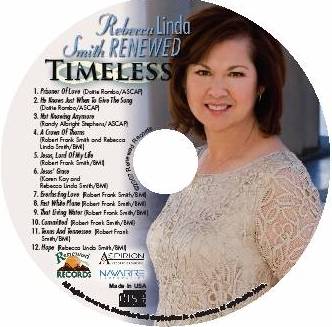 Updated CD Release Dates:
Timeless: Available
Jesus' Grace: Available
American Heroes: "Available
Hope: Coming Soon
True Love: Available